The next generation of top scientists visits BMLS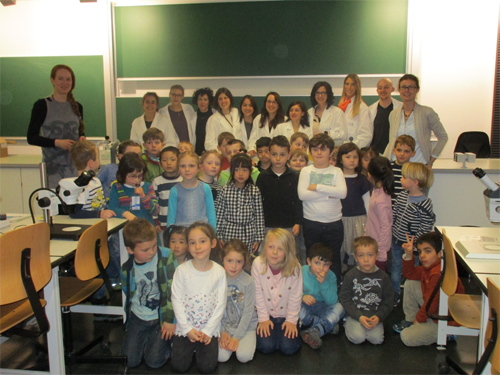 March 2017. On 22 March we welcomed the 31 pre-school kids of the daycare Kairos and St. Bernhardt to the kids lab and had a wonderful day of science. The 6 stations that were prepared for the kids were a hands-on experience of various fields of science including biology and physics.
The kids were given the task to collect mosses previous to the lab visit and where then able to look at the animals hidden in the mosses using microscopes. Other microscopic animals such as a water flee and a hydra were also examined by the children leaving them with a fascination for the kingdom that is invisible to the human eye. Another station that impressed the kids, displayed the techniques animals use to hide in nature, such as the so called wandering leaf. This insect looks and moves just like a leaf and the kids were keen to hold and observe the various insects on display.
The famous "Potato Battery" was used to explain how simple circuits work and another station looked into the question why some liquids can be mixed and others will separate themselves after a while.
The final display was a bucket of dry ice which went up into smoke to the great amusement of the kids.
As a keepsake, all participants received a BMLS junior researcher certificate. We were happy and enthusiastic about the great interest the kids showed in all the experiments and hope to welcome them again.
Organisation Team:
Dr. Jasmin Hefendehl
Dr. Marta Segarra
Dr. Marta Parrilla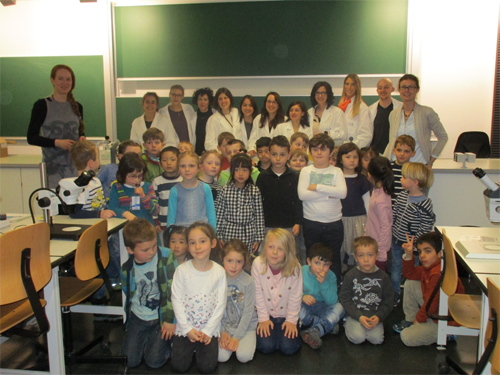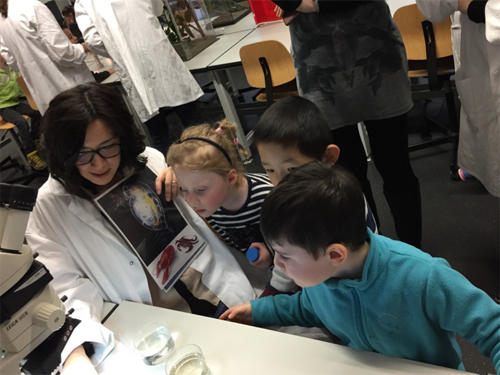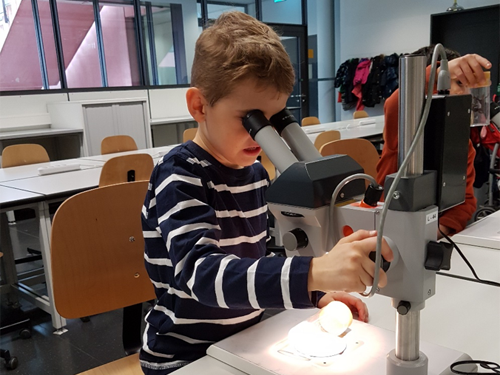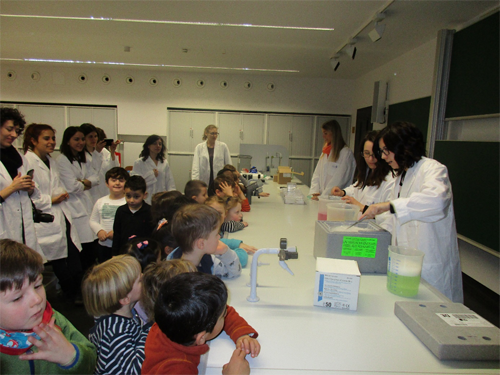 Contact:
Dr. Jasmin Hefendehl
Buchmann Institute for Molecular Life Sciences
Goethe University Frankfurt, Germany
hefendehl(at)bio.uni-frankfurt.de